Guest App solution for independent hotels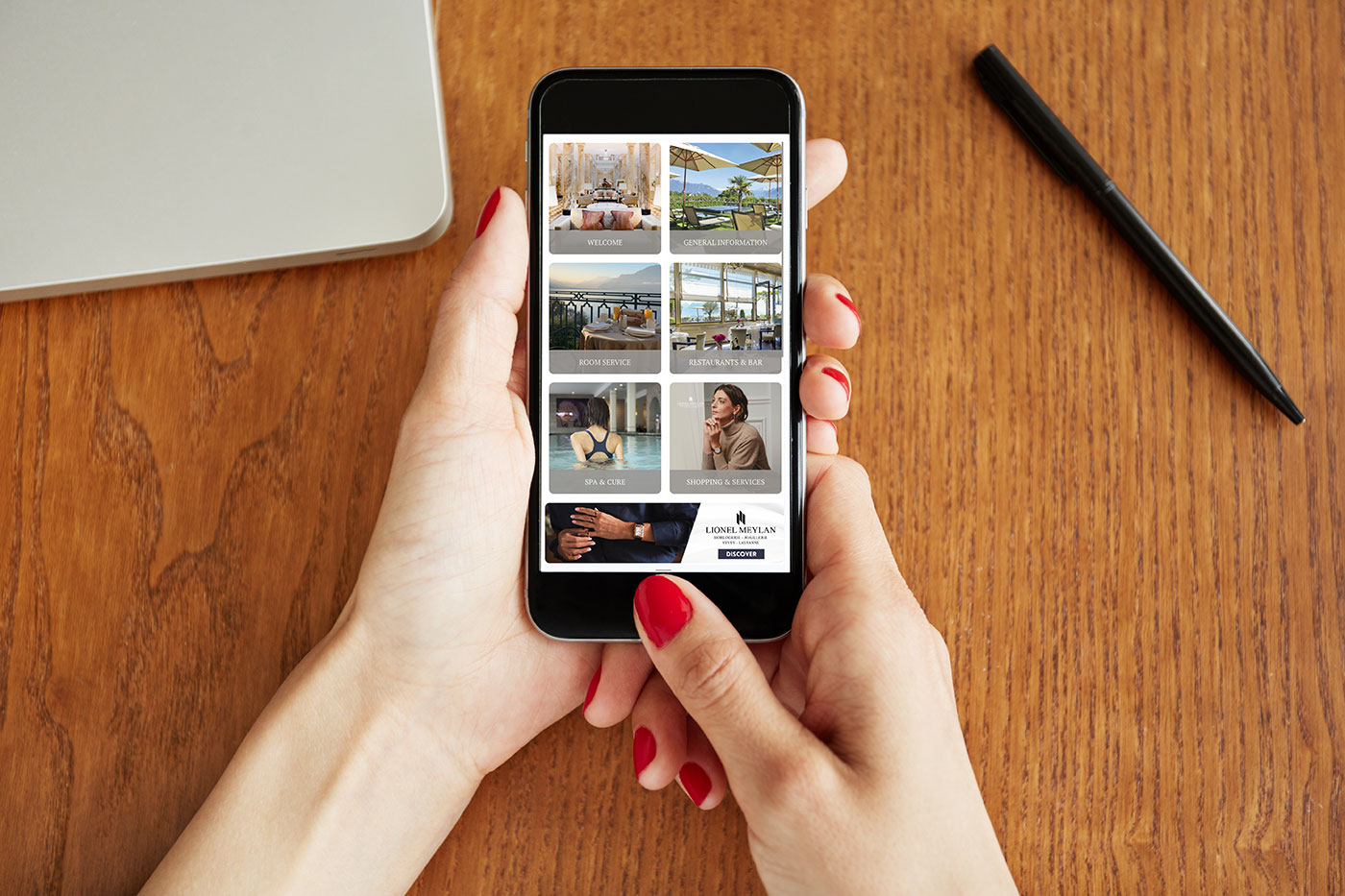 InRoomPad is specifically designed for the hospitality industry. Guests will have access to all of your hotel key information, services and amenities through an interactive, touchscreen from the comfort of their room.
InRoomPad offers an innovative way to digitally communicate with guests in their rooms.
InRoomPad provides hotels with an optimised, tailor-made platform for communication and sales, combining the traditional guest directory, in-room service menu, local events agenda, and hotel shop in one app.
InRoomPad allows you to entirely customise your digital guest directory in its content and in its functionalities. Our Guest App becomes your best friend in deploying your business's specific style.
A Digital Room Folder always at hand
Traditional guest directories are no longer of use, hard to keep attractive and up-to-date. It is also hard to figure out the extent to which they are really explored by guests.
With InRoomPad solutions, you will be able to properly reach your guests by sending content that's specifically tailored to them, to provide them with all necessary information (your A-Z, available restaurants, dinner menus and much more) and even draw their attention to your offers, tips and services (spa offers, in-room services, hotel shopping portal…). Your guests will be delighted with such a 24-hour information platform!
Besides guest satisfaction,  InRoomPad enables you to improve your internal processes, to increase revenues and generate cost savings. It acts as an in-room platform for promoting your hotel services, allows your guests to order, request and book them right through the app, and saves your reception staff time and effort.